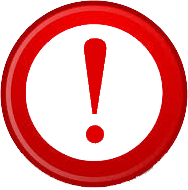 CONSULATE FEES HAVE BEEN REVISED WITH EFFECT FROM 1st APRIL 2021 AS DETAILED IN THE WEBSITE. YOU NEED TO SUBMIT THE CORRECT FEE AMOUNT, OTHERWISE APPLICATION CANNOT BE PROCESSED.
Due to suspected Covid 19 symptoms, BLS Edmonton office is temporarily closed till further notice. Please keep checking this website for the information about date of reopening of the office.
Please note that applications can be sent to surrey postal location by mail. Please refer to the website for more information about postal/mailed in applications.
BLS (Brampton & Toronto) Centers are Re-opening from Monday' 22nd March for Walk-in by Appointment Only. You need to carry the Printout of your appointment confirmation for enrty.
All other BLS Centers (Winnipeg, Ottawa, Montreal, Vancouver, Surrey, Calgary & Edmonton) are Open for Walk-in, by Appointment Only. For Surrey, Calgary & Winnipeg, you do not need an appointment!
Important Note for Visa & Tatkal Postal Applications:
(Only BLS Brampton, Toronto & Winnipeg accepts Tatkal Passport applications)
While handing over your Visa or Tatkal application documents to Purolator Courier, please mention with marker pen on the Purolator Envelope: VISA or TATKAL. Please click here to see an example.
YOU CAN SUBMIT YOUR APPLICATION IN TWO MINUTES CLICK THE 'SELF-HELP' LINK BELOW, YOUR APPLICATION WOULD BE PICKED UP BY PUROLATOR COURIER AND SUBMITTED TO BLS & CONSULATE.
(Please ensure that you choose both, the courier Pick-up & Drop-off option) https://www.blsindia-canada.com/postalbls/
Postal Applications
We are maintaining 24 hrs quarantine of documents and complete hygiene is being maintained at our Postal Hub.
During this Pandemic and Provincial lock-down, postal application processing time at BLS Quarantined Postal Hub at Brampton, Surrey and Ottawa is 3 - 5 business days to process and send the application to Consulate for their decisioning process. The time taken at Consulate would depend on the category / merit of your application. You are required to submit your application duly filled up along with document checklist as mentioned on BLS website. Incomplete or Erroneous applications would be returned back, to you.
The postal applications are accepted ONLY at the below mentioned centers-
| | | |
| --- | --- | --- |
| JURISDICTION | LOCATION | ADDRESS |
| TORONTO | BRAMPTON | 40 Gillingham Drive, Unit 403, Brampton, ON, L6X 4X7 |
| OTTAWA | OTTAWA | 150 Montreal Road, Unit 105, ON, K1L 8H2 |
| VANCOUVER | SURREY | Unit 201-8140 120th Street, BC, V3W 3N3 |
Please note that due to current epidemic conditions, Surrey center will remain closed on Saturdays till further instructions. Applications can be submitted from Monday to Friday.
If you see your document status as "Ready for Collection" but you have not taken the Drop-off service, you may click the link https://www.blsindia-canada.com/postalbls/ , select and pay for Drop off Service for the Document delivery through Purolator courier.
VISA PROCESS (DURING COVID-19)
Online visa application form duly filled and signed by the applicant on the link- https://indianvisaonline.gov.in/
Please refer to the details of the respective Consulate/Mission. Please read the details carefully depending upon the jurisdiction you fall in. Please refer to the checklist for the documents required to be submitted along with the form.
FOR TORONTO AND VANCOUVER JURISDICTION
Press Release. Click here
Please find attached the travel advisory and visa restrictions. Click Here
As per the Consulate , Entry visa application is acceptable only for three to six months.
FOR OTTAWA JURISDICTION
All visas are accepted at the BLS Center except TOURIST VISA